Visit us at World of Concrete 2019 - world's leading, annual event to the commercial concrete and masonry construction industries. It boasts more than 1,500 exhibiting companies and 58,000 registered industry professionals.
Visit us to learn more about our special, patented, shrinkage controlled, fiber reinforced concrete technology – PrīmX and its flooring and structural indoor and outdoor applications. PrīmX concrete: 50% stronger, 30% faster installation and saves 40% CO2 emissions.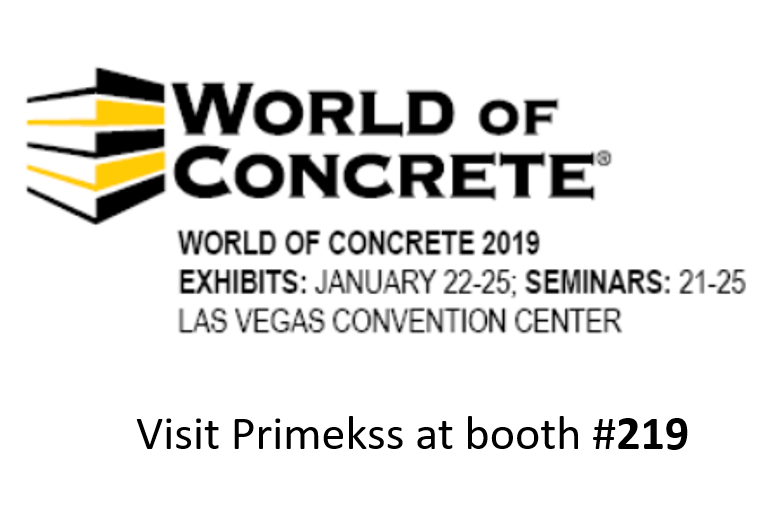 This year for Most Innovative Products Award contest (MIP) Primekss has nominated – PrīmX – World's first and only truly jointless concrete system. PrīmX - steel fiber reinforced, no shrink, no saw cuts.
See product description here and vote here.