It is the most modern and largest, science-based, private concrete research center in the Baltics and Eastern Europe.
"Primekss is a source of inspiration, a source of profit, a source of development," praised the Prime Minister of Latvia, Krisjanis Karins.
He described Primekss as a model company, and highlighted the inseparable relationship between business and science synergy, emphasizing that the Center will inspire young scientists, engineers and entrepreneurs that a local company can have a global impact."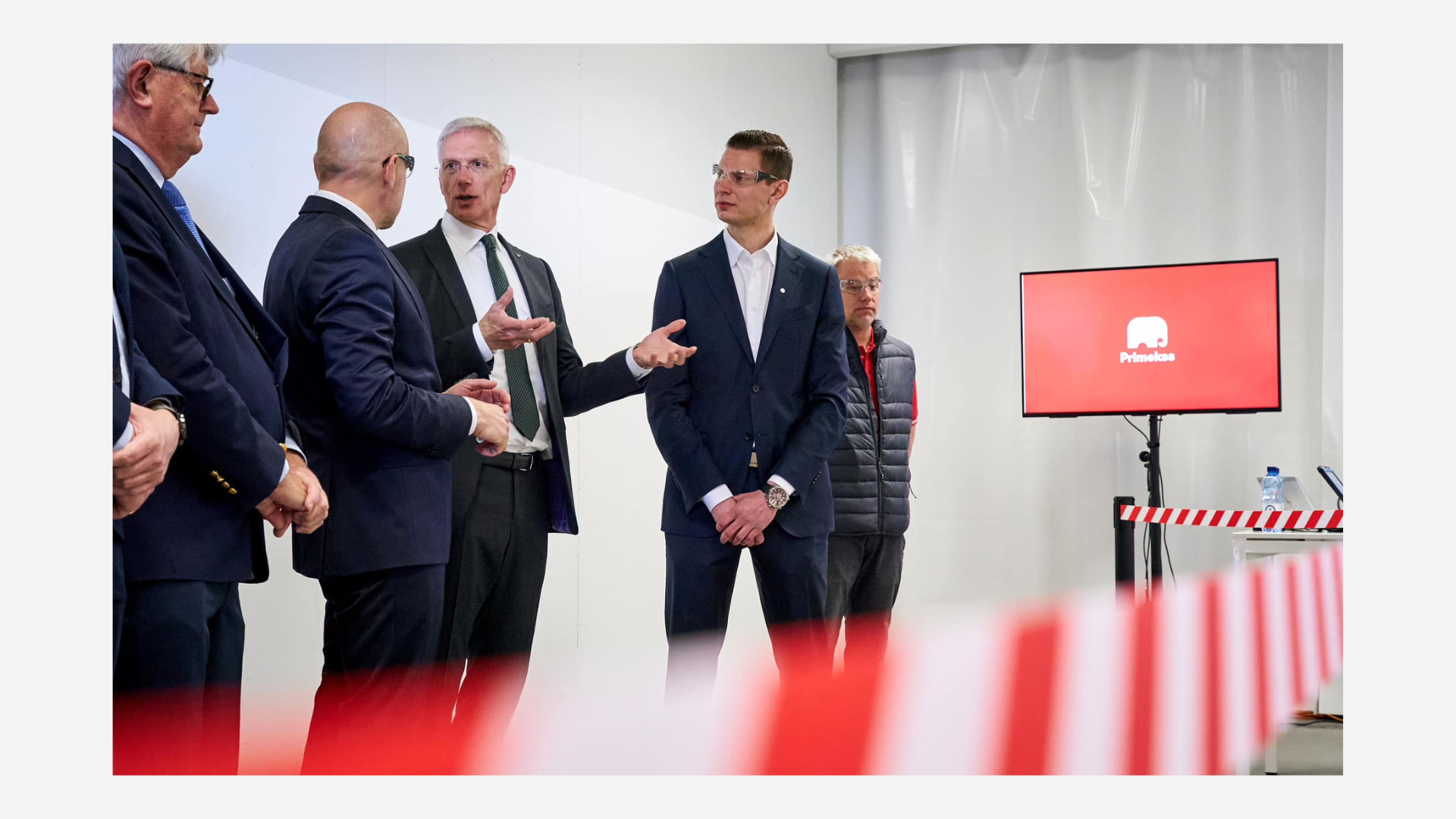 Xavier Destrée, Structural Engineer, steel fiber concrete expert and long-time consultant commended Primekss on its contribution to solving the shortcomings of traditional concrete - cracking and corrosion stating that "Primekss sustainable concrete solutions also significantly reduce the impact of construction on the environment, making Primekss a trailblazer in the industry".
Kevin MacDonald, PhD, PE, P.Eng, FACI, congratulated Primekss on its Research and Development Center stating that "Primekss exemplifies innovative thinking to propel the transformation of the construction industry and we all benefit."
"The concrete industry is responsible for 8% of CO2 emissions caused by humans. With Primekss' patented, ​chemically pre-stressed concrete technology, we achieve a reduction in emissions of up to 70%. The Center's engineers apply their ingenuity and skills to create international relevance and innovation. The establishment of the Center promotes the capacity to develop innovative concrete technology and serves as an incentive for further investments in Latvia's growth and in research projects promoting competitiveness." stated Janis Oslejs, Primekss founder and CEO.
Rolands Cepuritis, PhD, Assoc. prof., Primekss Technology Director highlighted the specialization in providing solutions for robotics equipment: "Robots need a very precise concrete base to work on. The Center's ability to produce concrete technology that minimizes its climate footprint and other features make it an excellent fit for state-of-the-art robotics equipment and support automation systems in logistics centers around the world."
The Center provides concrete research and development, including technical support and expertise for Primekss construction sites around the world.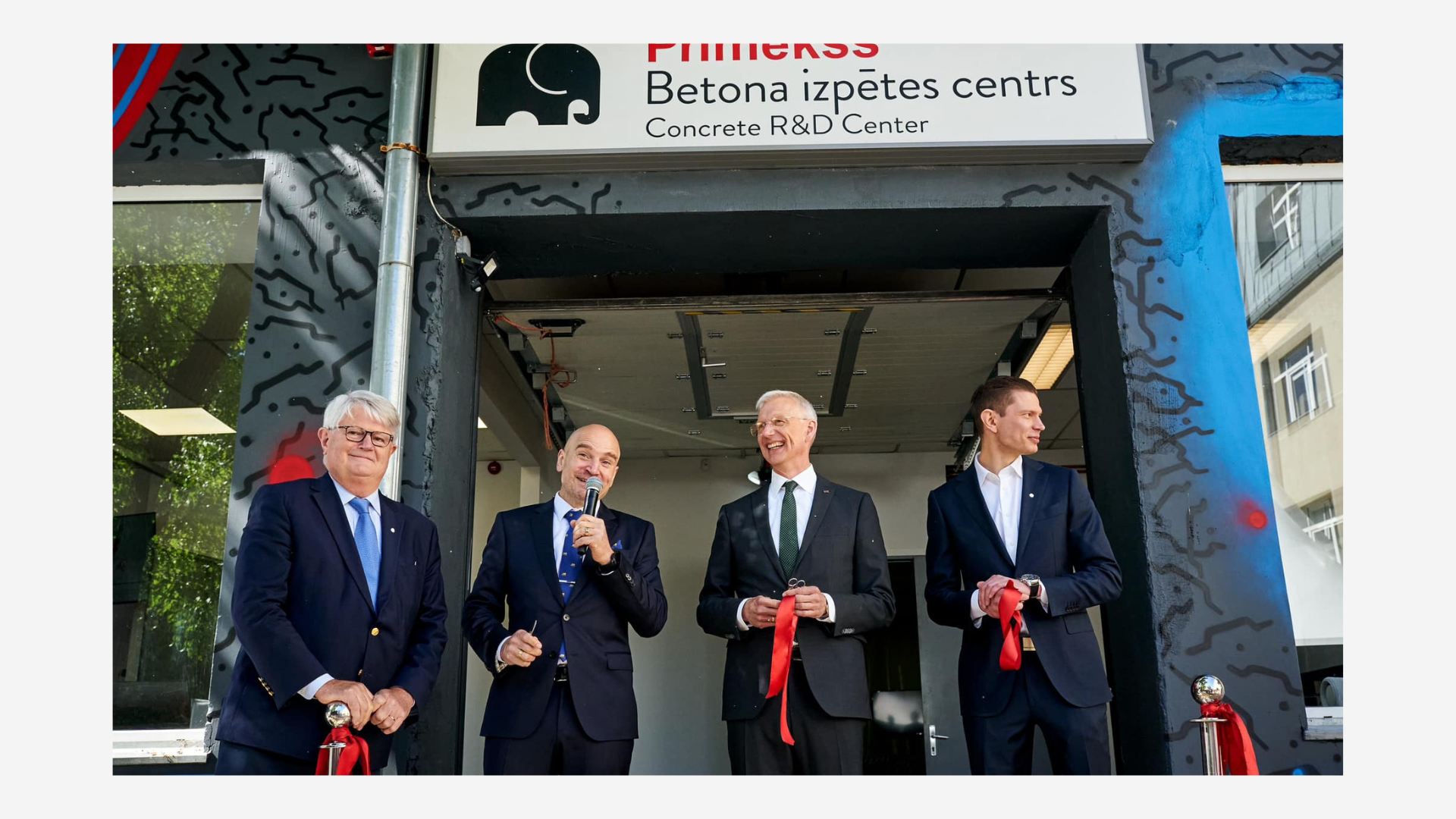 The Center provides:
Expertise
The Center's equipment and highly qualified and experienced personnel carry out the design and quality control of PrīmX concrete compositions in any construction site in the world.
Technology
The 400 m2 modern facilities are used to test the fresh and hardening properties of concrete, as well as a laboratory to test the physical-chemical properties of concrete raw materials to develop and ensure quality control of PrīmX concrete.
Robotics and automation
By producing specifically designed concrete to achieve the necessary properties (levelness, abrasion resistance, micro-roughness, gloss, etc.) required for the latest industrial robotics equipment, especially seamless, dimensionally stable cement floors that provide AGVs and dimensional stability for heavy automation systems.
International cooperation
The Center cooperates with leading academic organizations in Latvia and the world, including completed and ongoing cooperation projects with the European Organization for Nuclear Research (CERN) in Geneva, Switzerland.
External
The Centers' expertise and technical support are also available to others that need to solve complex problems in the design and construction of reinforced concrete structures.