PrīmX Steel Fiber Reinforced Self-Stressing Concrete technology is ideal for the construction of High-Bay warehouse concrete slabs.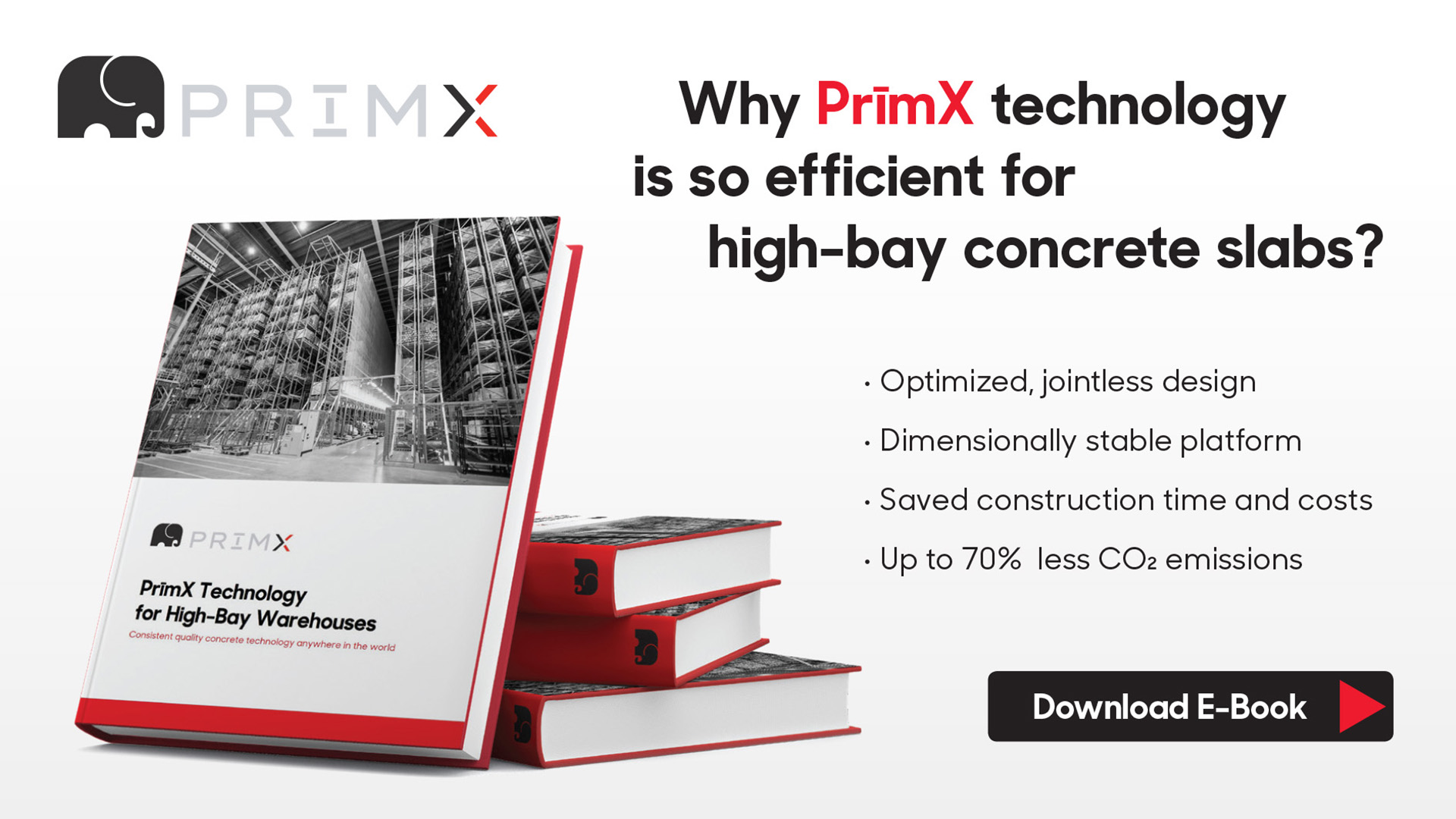 How PrīmX concrete technology work?
Why does it enable more efficient design?
Why is the load bearing capability of PrīmX concrete structures higher?
Why are PrīmX structures are stiff and dimensionally stable?
Why does PrīmX allow you to save up to 70% on CO2 emissions?
Plus Case studies of completed High-Bay projects enclosed.