The first OnDemand Library for concrete technology is available now - videos about technology, its application in various structures and case studies by world-class concrete experts!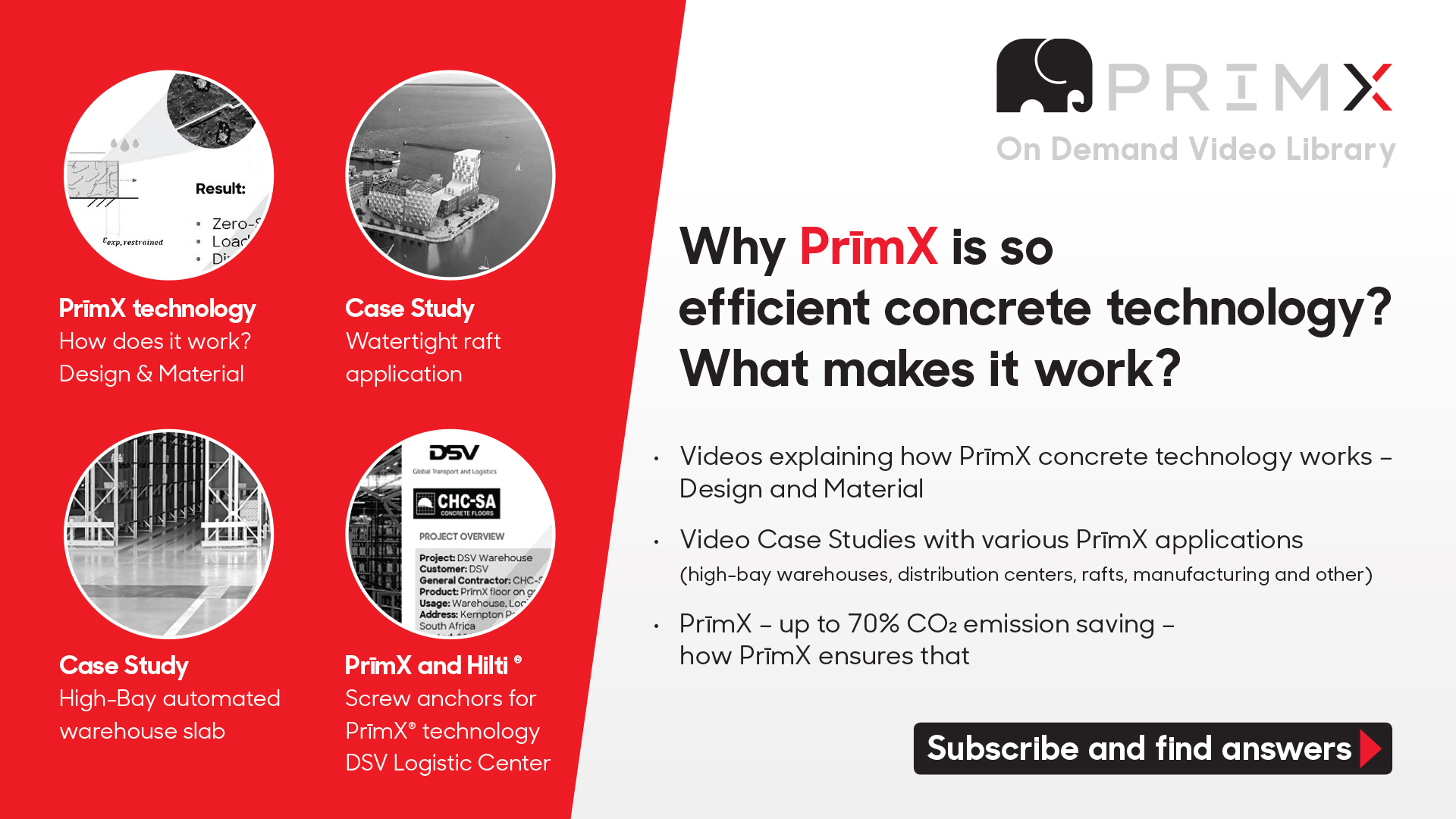 Learn more about PrīmX Steel Fiber Reinforced Self-Stressing Concrete (SFRSSC) technology - What makes it work? Benefits what it bring:
30% faster construction
Sustainability - up to 70% less CO2 emissions
Jointless
Lifetime flatness
Robots and automation-ready
Flexibility in racking placement
Efficient watertight solutions
Subscribe and find answers in PrīmX library.