Our High performance Zero shrinkage steel fiber reinforced concrete technology PrīmX is used to build joint-less, future ready concrete floors serving its users to reach best productivity.
When it comes to racking system fastening our clients in many cases choose Hilti products as Hilti is one of worldwide leaders in this area.
Knowing that PrīmX concrete is different – steel fiber reinforced Self-Stressing system, Hilti engineers wanted to ensure best suiting product for this technology slabs. So it was decided to make tests on PrīmX slab with various types of anchors in order to later develop product dedicated to this system.
Based on tests new product was developed – Hilti® Screw anchor for PrīmX®
New product key features:
Specially designed for high performance PrīmX concrete (Steel-Fiber reinforced, Self-Stressing Concrete - SFRSSC) slabs as thin as 90 mm.
Developed and manufactured by Hilti.
Quicker and more reliable installation – drill, drive, done.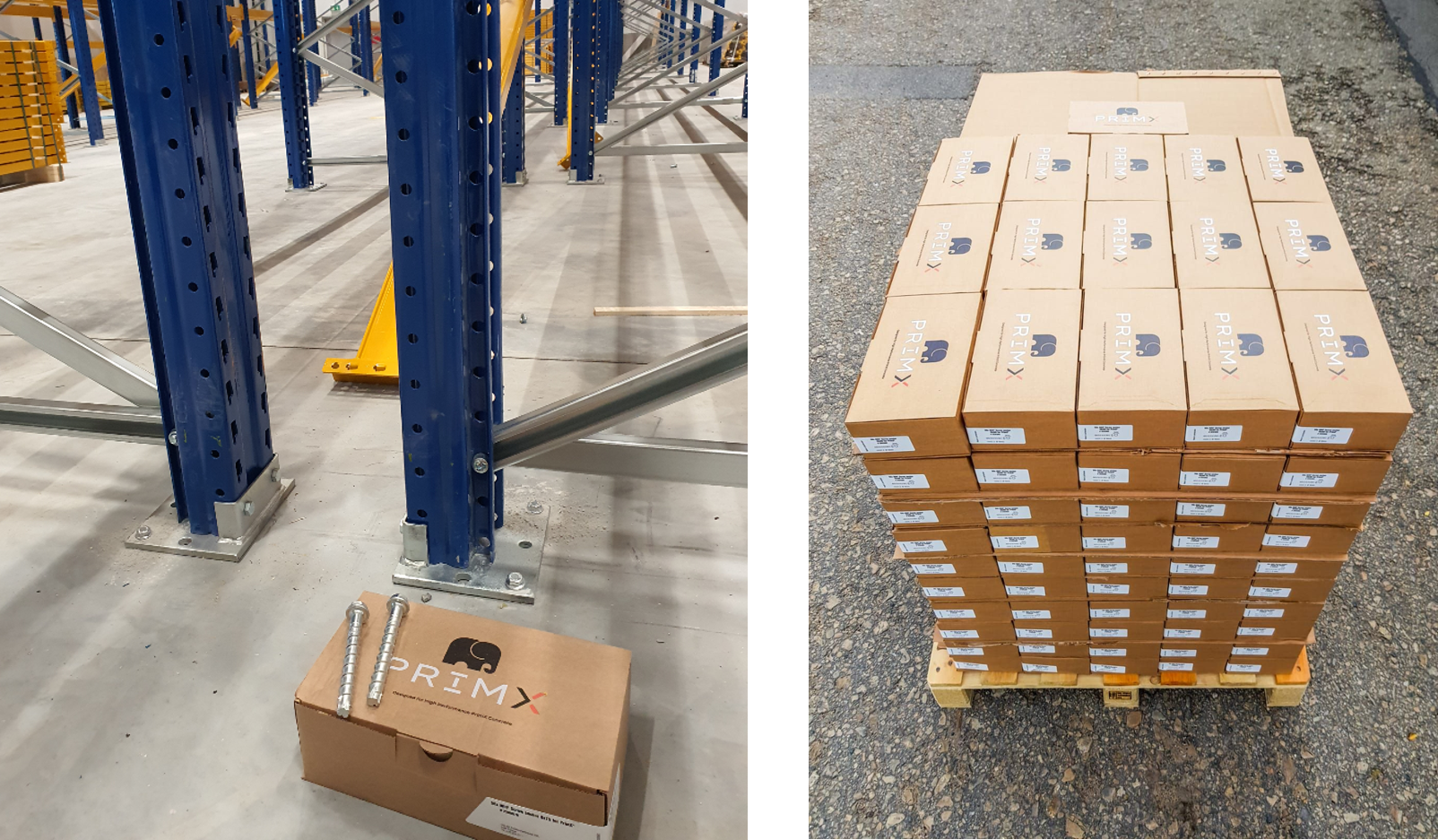 Main benefits of new product:
| | |
| --- | --- |
| Benefits for Owners: | Benefits for Installers: |
| A more reliable solution for PrīmX floors as 90mm | Increased productivity of the installation(smaller drilling diameter, shorter boreholes, less dust, no torque applied, no additional checking) |
| Overall faster construction process | Fix it once – fix it right (no – reworks) |
| Flexibility during maintenance (can be unscrewed) | Possibility to unscrew the anchor in case of changes or misplacement. |
| Less chance to damage the fixed detail during the installation. | |