To get most of your floor - right, optimal floor finishing is critical. Our specially designed long lasting polishing system - PrīmX µ Terrazzo is best finishing method to make your floor beautiful, shiny and unbeatably resistant. And what's not of less importance - its most appropriate solution from long-term investment perspective. Once done it will last forever with easy refinishing every 10 years or so. System ensures following 5 main benefits:
Increased durability and lifespan
Increased surface durability and abrasion resistance (up to 500%)
No extra coatings - won't peel, chip or flake
Easy fast refinish once in 5 to 10 years.
Beauty and design
Floor looks shiny, glossy and beautiful.
Hygiene
Reduction in dirt collection due to smooth, glossy surface
Ideal hygiene with joint-free PrīmXComposite concrete floor systems.
Increased market resale value of the building
Predictable long-term value
Simple, easy and fast maintenance.
Energo and eco friendly approach
Enhanced surface reflectivity reduces energy needs for lighting
No VOC chemicals
Clean and safe installation process.
For more information contact us
Compared with alternatives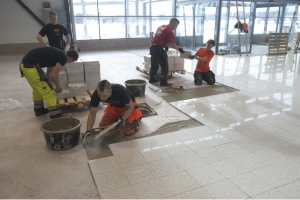 Tiles
Slow process, 100-150m2/day
Joints 9m/m2
Cleaning and sanitary issues .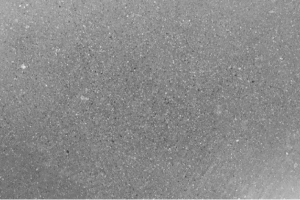 PrīmX μ Terrazzo
750-1000m2/day
No joints
Entire area is at the final level from day 0.
What's best for you?